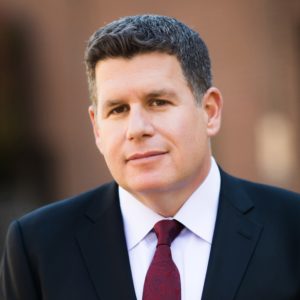 Joel J. Greenwald, Esq.
Employment Attorney • Speaker • Author
Focus: Employment Litigation, Class Action, Wage and Hour, Overtime, Discrimination and Harassment, Leave Laws, Terminations and Layoffs, Preventative Counseling, Arbitration, Restrictive Covenant Creation and Enforcement, Management Training
Education: J.D., Duke University School of Law (1990); B.A., Johns Hopkins University (1996)
Admissions: New York, Pennsylvania, U.S. District Court Northern, Southern, Eastern, and Western Districts of New York
A widely-published author and distinguished employment attorney, Joel J. Greenwald, Esq. has been a popular speaker since 1999 to business and professional organizations, both internationally and across the United States.
Mr. Greenwald has many years of experience litigating employment issues in both federal and state courts, as well as representing clients in mediations, arbitrations, and before a variety of government agencies. A Martindale-Hubbell AV-rated attorney, Mr. Greenwald received his undergraduate degree from Johns Hopkins University and his J.D. from the Duke University School of Law. Mr. Greenwald also studied at the London School of Economics.
Some of the organizations and association for which Mr. Greenwald has spoken:
Exhibition Services and Contractors Association • National Business Institute • American Payroll Association • Information Technology Alliance • Restoration Industry Association • International Association of Corporate and Professional Recruitment • American Bar Association International Law Section/The Law Society of London • International Spa Association • Restaurant Loss Prevention and Security Association • American Pet Products and Manufacturers Association • American Society for Industrial Security • Associated Pest Association • Vistage • Entrepreneurs' Organization • Lorman Continuing Education Services • Foundation for Accounting Education • Greater New York Physicians Expo • ADP Meeting of the Minds Conference • Business Development Institute • Association for Corporate Counsel
Reviews about Mr. Greenwald's labor and employment law presentations:
"Our members are busy CEOs, who need to hit the ground running every day. They really appreciate Joel's hands-on approach and practical advice. Joel is dynamic, and great about answering questions. We always get excellent feedback when he speaks." – Beth Chernick, Executive Director, Entrepreneurs' Organization (EO)
"My group always gets a lot out of Joel's presentations. It isn't just that he knows his stuff – he's smart, entertaining, and willing to take time for one-on-one with our members. He gets top scores, again and again." –Robert E. Duncan, Chair, Vistage International
"Joel has been a very popular speaker at our annual conferences, and will be appearing for an unprecedented fifth straight year with us. He is really good at communicating legal and HR management concepts in ways that business owners and managers can understand. He gives our members 'news they can use' – that's why we keep asking him back.";–Larry Arnaudet, Executive Director, Exhibition Services Contractors Association (ESCA)
Current offerings include:
How to Fire Toxic Yet High-Performing Employees…Without Getting Sued
Don't Let Your Employees Capsize Your Business: A Legal Guide to Navigating Rough Employee Waters
Legal Strategies to Protect Against the Loss of Key Personnel and Customer Information to Competitors
Avoiding Overtime Law Suits and Government Audits
Independent Contractor and Employee: Understanding the Difference
Privacy in the Workplace
Tips for Safe and Successful Hiring Practices
Understanding Employee Leave Laws and How They Interact: FMLA, ADA and Worker's Compensation
Managing Today's Sales Force: Legal Issues You Need to Understand
Programs can be customized to meet your needs. For additional information, contact us at 212.644.1310 or via email at mo@greenwaldllp.com.